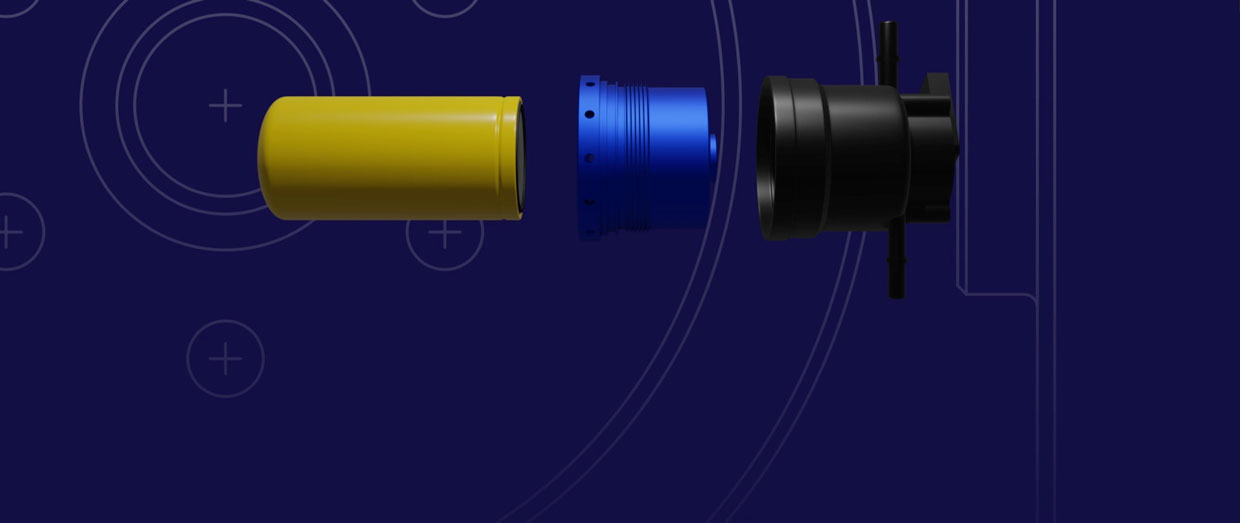 boosted filtration performance
Exclusive EFHTM Fuel Filter Housings Enable CAT® fuel filter use! Boost Filtration Performance of Chevy® & GMC® Diesel Consumer-Grade Trucks & SUV's. For years, owners of diesel consumer-grade trucks and SUV's have enjoyed boosting performance by installing Caterpillar® fuel filters instead of factory spec filters. Factory spec filters are less effective and more costly. However, to enable use of CAT® fuel filters, a special adapter is required. To meet the demand for a housing to fit CAT® fuel filters on 2017 and newer/future models, Extreme Filter HousingsTM, LLC was established.


We make better fuel filtration possible.
I just completed the installation of EFH™-DM1R0750 filter conversion on my 2017 2500HD Chevrolet Silverado. The truck had 38,000 miles on it at the time of the installation. The installation went smoothly, and I was impressed with the thought that went into it and the quality of the product. I have driven several thousand miles with the new filter installed and it has worked flawlessly. I had changed the factory fuel cartridge once before and it was painful.......and I was in a heated shop with the truck on a lift! I pity anyone who has to change the factory filter alongside the road in cold weather! The conversion allows the use of a high quality / higher capacity / less expensive Caterpillar 1R-0750 spin on filter. I carry an extra filter and a strap wrench in the truck for peace of mind. Thank You EFH™ for offering an awesome product!

Matt Parker

President, Parker Fabrication Inc.

I installed the EFH™-DM1R0750 filter conversion on my 2017 Chevrolet 2500HD with 40,000 miles. I have just under 10K miles since the installation and it has worked perfectly without any problems. I loved how easy the install was, it literally took less than 30 minutes and that was laying on a roller creeper on the floor. The ability to change the larger external filter is a game changer in a time of need. I would rate this product a 10 out of 10.

Jeff Childers

Peoria, Illinois

I have the EFH™-DM1R0750 adapter on my 2018 2500HD GMC Sierra. For over 8,000 miles I have had zero issues. Installation was 20 minutes and easier than I expected. No leaks and the money I'll save on replacement filters will pay off quickly. Well worth the time/money and filter changes will now take a couple of minutes. Plus, the Cat 1R-0750 filter is top notch.

Tim Menefee

Owner, Precision Products and Coatings